Made for the Fitbit Versa 3, Versa 4, Sense and Sense 2
Stylish, interchangeable watch strap
Sport, an event, day-to-day work – you're always wearing your Fitbit smartwatch and it's a cool accessory. But an accessory should always suit the situation and compliment your outfit. So why not choose an appropriate watch strap for the Versa 3, Versa 4, Sense and Sense 2 fitness trackers? As a licensed Fitbit partner, Hama offers stylish straps for the smartwatch. You can select your favourite colour, a design that accentuates your personal look, or a band to replace one that has broken. With their universal size, the interchangeable bands are suitable for virtually every wrist, and work just as well in everyday life as at a party, in the office or during a workout.
Flexible TPU for every occasion
When leading an active, healthy lifestyle, your fitness watch should sit comfortably on your wrist. The watch band made of TPU is flexible and soft so that nothing cuts into or puts pressure on your skin – at the same time, it is slip-resistant, as the band should sit firmly. In addition, the material is dirt-repellent and washable. Ideal for wearing the entire day, from the office to the gym to the after-work party!
Stainless steel buckle
Secure hold for the Fitbit Versa 3, Versa 4, Sense and Sense 2
Whether worn for the office, a business meeting, a party or workout – with the stainless steel buckle, your Fitbit always sits firmly and securely on your wrist. The stainless steel fastener is durable and, unlike plastic fasteners, cannot break – so you will be able to enjoy your new replacement strap for a long time.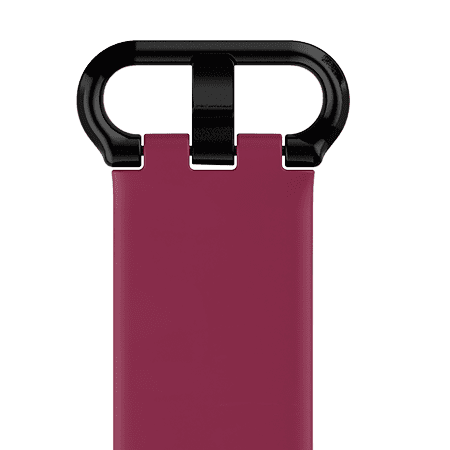 As a licensed Fitbit partner, Hama guarantees that the straps are compatible with, and a precise fit for, your Fitbit smartwatch. Rely on the experts! That way, you can focus on leading a healthy lifestyle.