Floating hand grip
for GoPro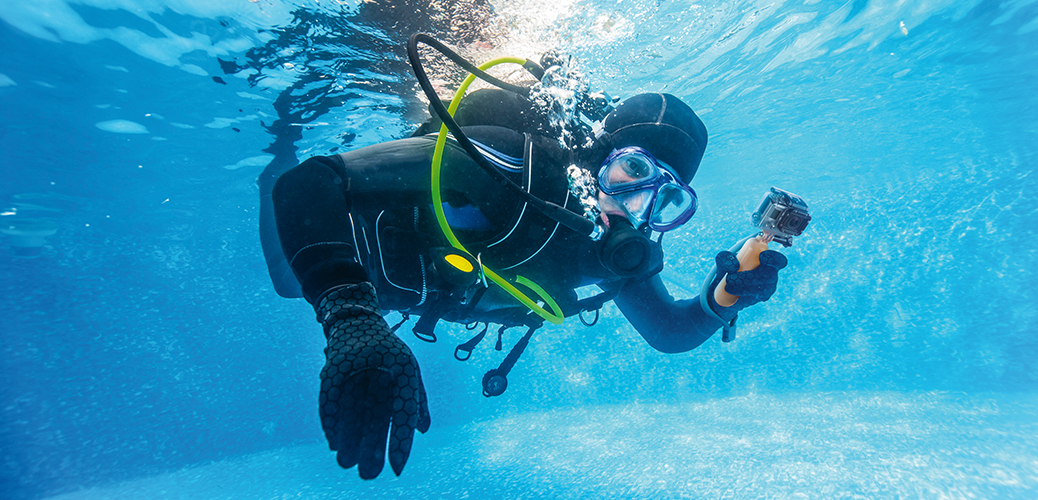 Always keep a firm grip on your action cam: Floating hand grip for GoPro
Action cams are taken along to almost all activities – of course, you also want to bring your camera back home intact. When filming in water in particular, slight carelessness can quickly lead to loss of the camera. Then it's not just your camera that's gone – so too are all the impressive shots of exotic fish, dangerous sharks or colourful corals.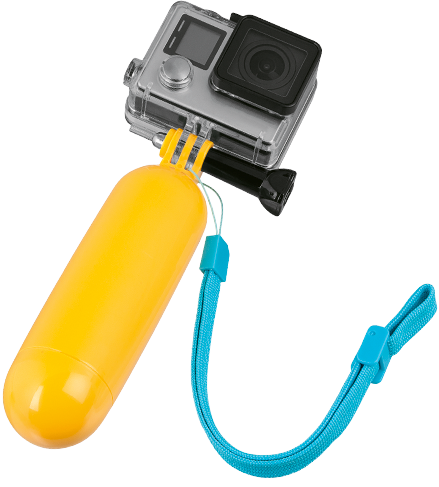 No need to worry about losing your action cam
Hand strap for a secure hold
The floating hand grip from Hama has a hand strap to ensure that the GoPro doesn't fall out of your hand. Should this ever happen, the floating mount prevents the action cam from sinking. The bright yellow colour helps you quickly find the item again, and the films, photos and all the memories will survive the adventure without losses. So you can relive the sensational dive together with friends and family on your nice, dry sofa.
For relaxed underwater shots
The compact action cams are practical, but without a mount they are not very good to hold in your hand. With the floating hand grip, you can hold the camera comfortably in one hand, which makes it easier to film and take photos in water. Shots can be taken without cramping and without a bothersome finger in front of the lens. So there's nothing to stand in the way of exciting selfies in the sea or lake – except stalking sharks or catfish. But that's precisely why you have the floating hand grip!