"PowerBrick 2.0" Bluetooth speaker:
Enjoying music on the go
Hanging out with friends, enjoying the weather – simply experiencing something: But what would all this be without the right music? Our "PowerBrick 2.0" Bluetooth speaker is the perfect companion – whether you're on the halfpipe, in the outdoor pool or having a picnic in the park. You can listen to your playlist while cycling to the meeting place – the handy, lightweight music box can be easily attached to your backpack with the removable snap hook.
Musical companion for anytime and anywhere
Music is simply part of life and provides the right beats for every situation. Rock, hip hop or soul? Your musical taste knows no limits, as the Bluetooth box brings intense listening pleasure wherever you are, whatever you're doing. With the full sound from the 8-watt box, you can enjoy your favourite playlist for up to 10 hours using Bluetooth! Therefore, the portable Bluetooth speaker can easily fill several chilled or exciting afternoons with music. When the battery LED indicator shows that it's time for a break, you simply recharge the box via USB – after a short charging time, the speaker is again ready for new adventures!
A speaker that takes it all
Robust and splash-proof Bluetooth box
You're happiest when outdoors – you and your friends are actively on the go and do a lot of things together. It doesn't matter where you spend your free time: The "PowerBrick 2.0" Bluetooth box is there with you. If you engage in boisterous play and splashing in the outdoor pool, or there is an unexpected shower when you're chilling at the lake, the splash-proof outdoor speaker with an IPX4 rating continues to join in the fun. The rough design of the robust music box is perfectly suited to an active lifestyle where the right music is a must.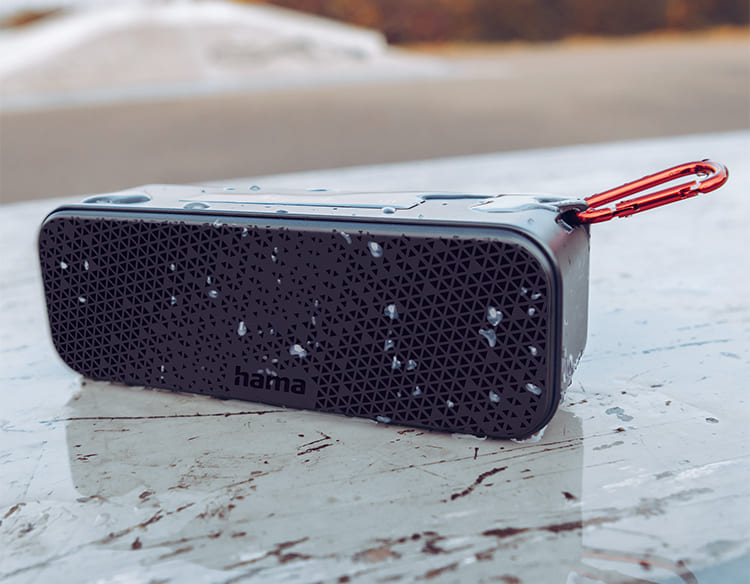 Double the music power
For real stereo sound
You want to let it rip? Not a problem with True Wireless Stereo! Simply connect two "PowerBrick 2.0" speakers to one another via Bluetooth and enjoy voluminous, space-filling stereo sound – the beat booster for your party!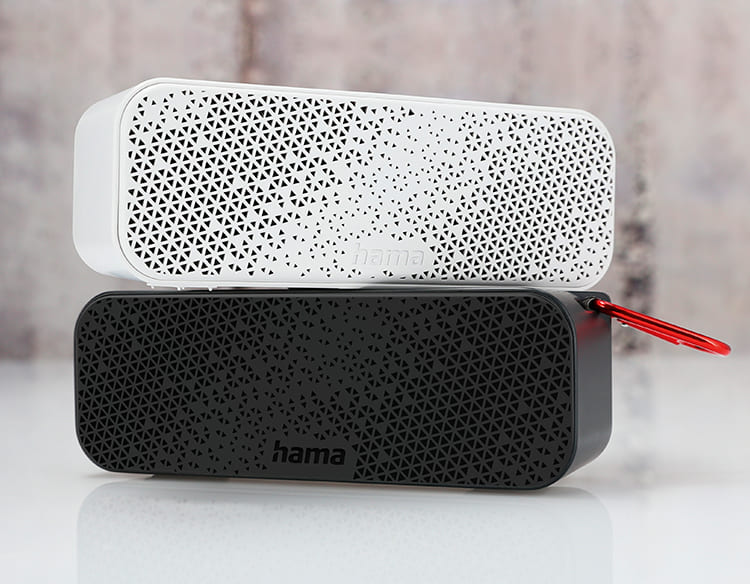 Stable connection
Bluetooth 5.0 enables a stable connection between a smartphone/tablet and the Bluetooth speaker, so that the music is received cleanly and without delay. You can continue to use your mobile phone, and even carry it on you, within the range of ten metres.
If you would prefer to go easy on the phone battery and the speaker battery, you can transfer music to the speaker with a 3.5-mm jack cable.