"Tube 2.0" Bluetooth speaker:
The beatbox for on the go
After your day at uni, you like to enjoy a chai latte with fellow students in the park. Or, at the end of your school day, you spend some time hanging out in the schoolyard. In either case, if you have the right sound with you, you will feel good vibes. So it's a good thing there is the 'Tube 2.0' Bluetooth speaker. With this small beatbox, you always have music with you wherever you are.
Musical companion for anytime and anywhere
Music is simply part of life, and usually it's enough if it's simply there – it doesn't always have to be loud or take centre stage. Whether you're drinking a chai latte in the park or chilling at the lake. 3 watts of music power is just right for background music. With an 8-hour battery life, the chai latte can be followed by a sushi box to go – with the appropriate playlist from your smartphone into the bargain.

3 watts

8 hours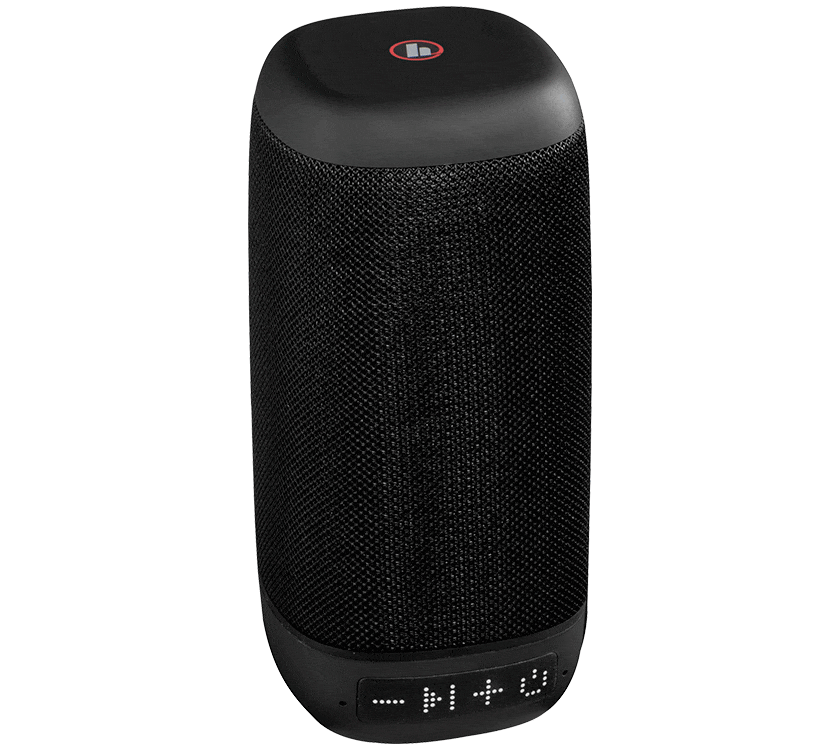 Bluetooth Speaker to Go
The 'Tube 2.0' is the perfect speaker for on the go. The hanging loop is particularly practical: Simply unfold it and you can enjoy your favourite hits in a relaxed manner while on the go. You can simply carry the portable Bluetooth speaker in your hand, hang it around your bicycle handlebars, attach it to the outside of your backpack, or hang it on a branch at the lake, and there you have it – sound to go. The buttons are rubberised and therefore practical to use – even when your hands are sweaty from cycling.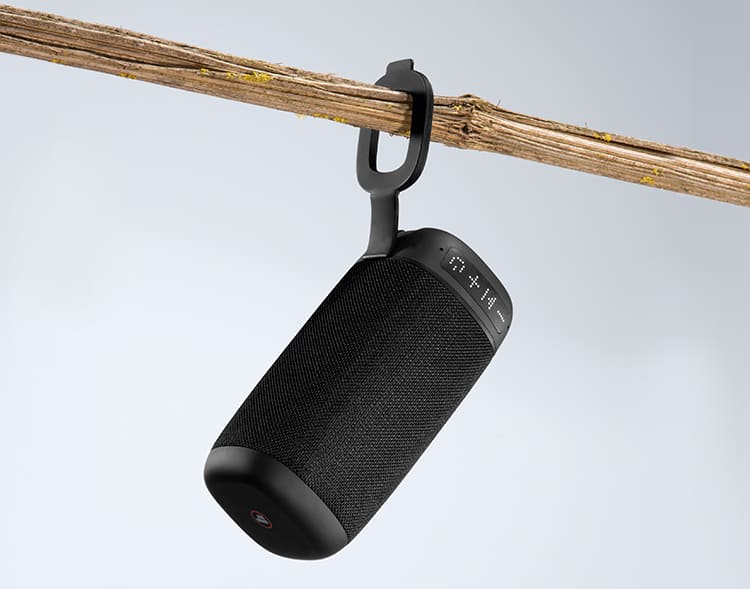 Two are better than one
Stereo sound with the bluetooth speaker
The magic term is True Wireless Stereo: It allows you to connect two 'Tube 2.0' speakers together via Bluetooth and enjoy voluminous, space-filling stereo sound. The Bluetooth boxes recognise each other automatically. Do you already have a 'Tube 2.0' Bluetooth speaker and also fancy the handy 'Cube' model for use on the go? These two portable speakers can also be paired together for stereo sound – becoming the beat booster for your party.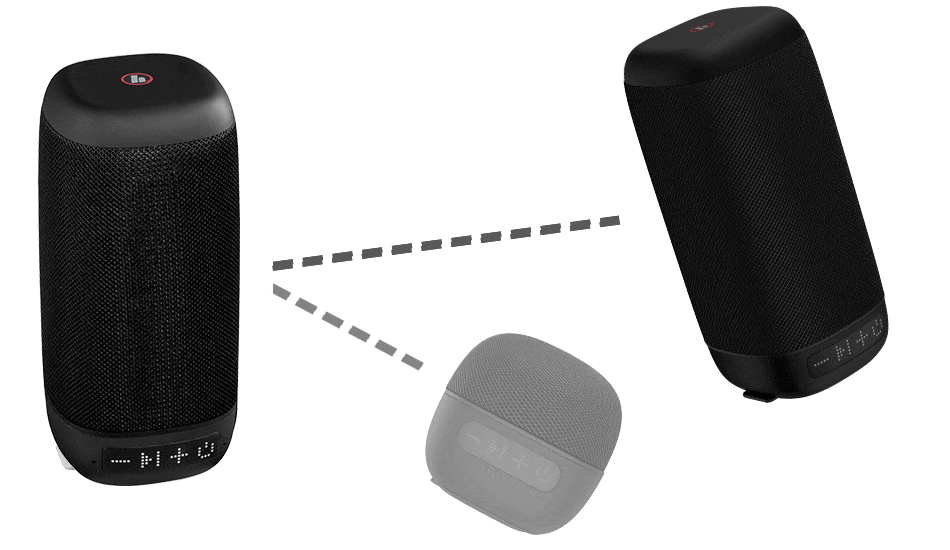 Stabile connection
Bluetooth 5.0 enables a stable connection between a smartphone/tablet and the Bluetooth speaker, so that the music is received cleanly and without delay. You can continue to use your mobile phone and even carry it on you, providing the range does not exceed ten metres.
If you would prefer to go easy on the phone battery and the speaker battery, you can transfer music to the speaker with a 3.5-mm jack cable.