Security for confidential documents
Efficient disposal with the Hama "Premium AutoM120" shredder
Anyone who deals with confidential data in their daily work knows that sensitive information must not end up in unauthorised hands. The automatic Hama "Premium AutoM120" shredder enables you to dispose of your documents rapidly while complying with the General Data Protection Regulation (GDPR).
Entrust the device with your personal papers and you can put your mind at ease: the shredder works efficiently, quickly and thoroughly. The "Premium AutoM120" can do even more, and can handle plastic cards such as expired credit cards, debit cards or even access cards for your office. This ensures that you can prevent the misuse of your data.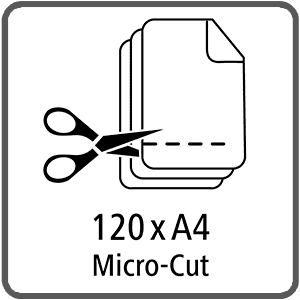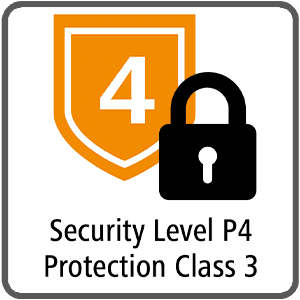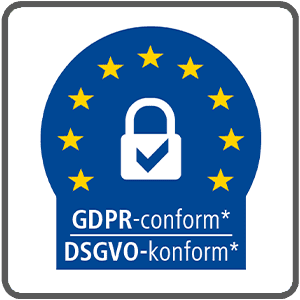 More protection for your data
You are disposing of your papers and wonder to yourself: is it definitely impossible to read confidential information such as account numbers, social insurance numbers or customer addresses from the remnants of your shredded documents?
The Hama "Premium AutoM120" shredder gives you that certainty. Its micro-cut cutting system enables it to reduce up to five A4 sheets at a time into 4 x 20 mm paper shreds. This shredding capacity and method complies with the General Data Protection Regulation (GDPR), and the shredding of personal data into these small pieces corresponds to security level P4 (protection class 3). Another benefit of such fine paper strips is that they take up less space, meaning you have to empty your waste basket less frequently.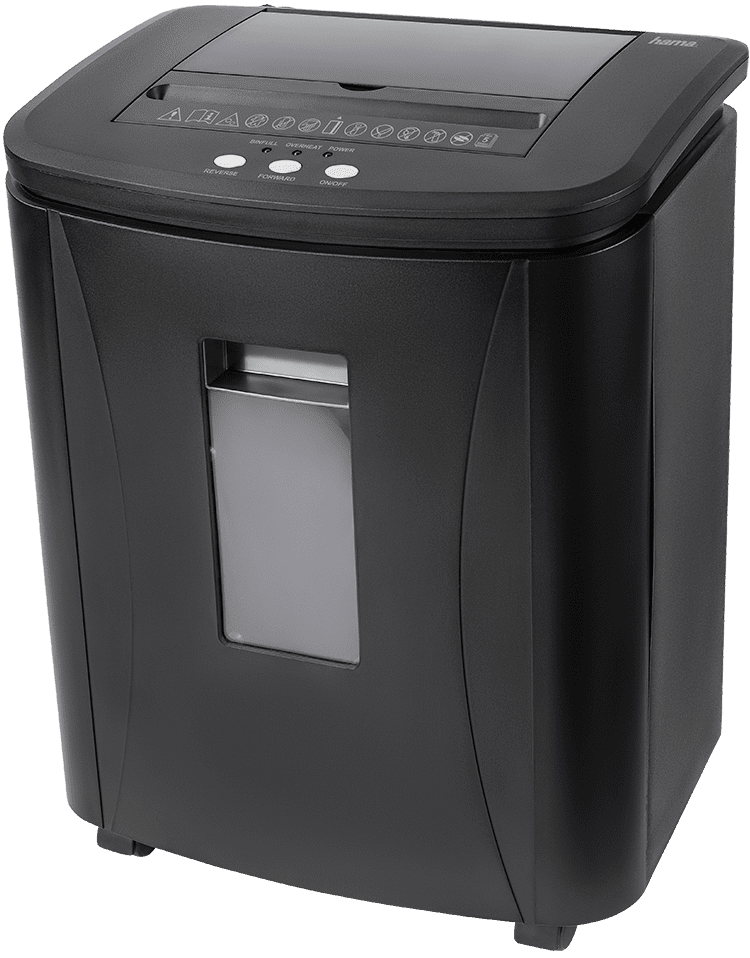 Rapid and automatic data shredding
Standing at your shredder but don't actually have the time to guide each sheet into the device cleanly and precisely so that it can perform its task quickly and efficiently? The Premium AutoM120 is there to help: it can take on your shredding job all by itself thanks to its automatic sheet feed for up to 120 sheets of paper (DIN A4, 80 g/m²). The autofeed function means you simply have to put the paper into the automatic paper feed, and the shredder takes care of the rest, for up to 60 minutes at a time. If you want to destroy even more papers while the device is working, you can do so with ease using the manual feed for individual sheets.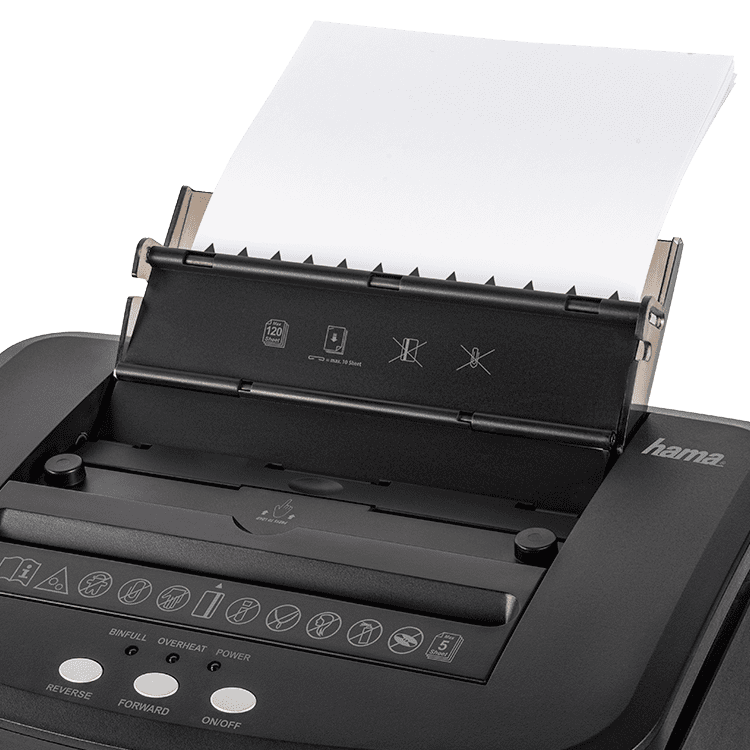 Amazing durability
A paper jam in your shredder is an unnecessary hold-up. It can be very frustrating when you use the automatic paper feed and then go away to do something else, only to find that the device has stopped working a short time later. The Hama "Premium AutoM120" lets you eliminate that issue immediately: the shredder has an automatic reverse function that in most cases resolves the problem by shredding the papers again. That saves time and money.
The cutting mechanism is made from high-grade steel and the quality cutting blocks can even destroy documents that are accidentally still stapled together. High performance, low volume – the Hama Premium AutoM120 shredder has a motor that runs quietly at a maximum sound level of 60 dB, which is roughly equivalent to a conversation or a radio in the room.

Convenience and Safety Thanks to Overheating Protection
If the shredder gets hot during lengthy paper or plastic card shredding processes, it automatically switches off. This overheating protection prevents any damage to the device completely automatically – which is a real plus in terms of convenience and safety.
Automatic document shredding
The Hama "Premium AutoM120" has an automatic start/stop function. That means you can leave it to perform all its tasks on its own. Simply put in the material you want to shred, start the shredder and it takes care of the rest. Sensors ensure that the device starts as soon as the paper is supplied and stops when there is no more material. Extremely practical!
Well conceived design
Overflowing shredder baskets that you have to empty constantly are an annoyance. It's a different story with the Hama "Premium AutoM120". Its basket can collect up to 25 litres of waste, and even has an inspection window. That lets you instantly see whether the paper basket is full or still has the space to complete its current shredding task. The basket is really easy to empty – you can take it out of the shredder in just one movement. The rollers on the device also make it easy to move and position anywhere around your workplace or home office.