"Pipe 2.0" bluetooth speaker:
The Sound Booster
Smartphones have become innovative marvels – but when it comes to sound, they still reach their limits. Do you spend a lot of time on the go and would like to listen to powerful and intense music? With our 'Pipe 2.0' mobile speaker, you're getting a sound booster. Whether it's the current summer hits for summer days at the lake, or feel-good party music at the garden party – with 360-degree sound and a special Outdoor mode, everyone can enjoy the full sound volume.
Explosive 360-degree power sound
The Bluetooth speaker transforms the thin sound of your smartphone into a realistic and impressive music experience. This is made possible by 360-degree sound: ensuring everyone gets a piece of the sound of their favourite hits. This means all your guests at the garden party – whether they are by the barbecue, at the cocktail bar or in the dance corner – can enjoy the musical ambience.
With 24 watts of music power, the Bluetooth speaker delivers non-stop powerful sound for up to 12 hours – ample time for playing through your smartphone playlist – whether it's feel-good pop music at the garden party, relaxing lounge hits for chilling at the lake, or motivational beats to listen to while spring-cleaning your home.

24 watts

12 hours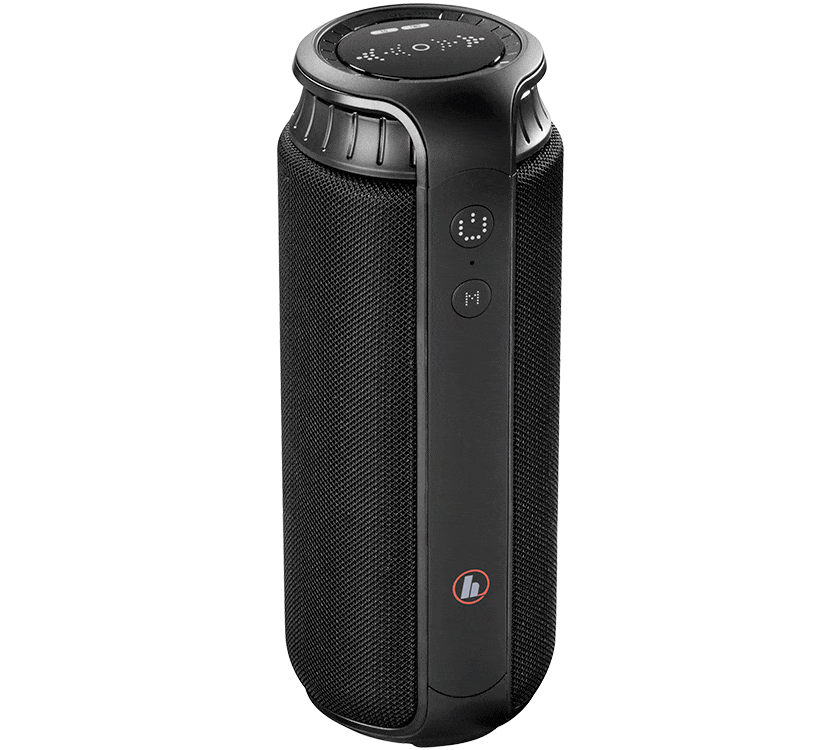 Sound as you want it
The equaliser provides two sound modes; the trebles and basses adjust automatically, depending on which mode is activated. If you use the Bluetooth speaker indoors, you set the Indoor mode: more bass and a room-filling sound. With the Outdoor mode – for on the go – the focus is on clear, balanced tones.
The portable Bluetooth speaker is also capable of stereo sound. For this, you need a second 'Pipe 2.0': The two speakers can then be connected together – perfect for a big party in the home, courtyard and garden.
Why does it always rain on me…
… it makes no difference at all with the 'Pipe 2.0' Bluetooth speaker: Whether it's 'Black Rain', 'Purple Rain' or even 'It´s raining men' – rain and water drops won't cause the splash-proof Bluetooth box any harm. If it's more a case of 'Walking on sunshine', water splashes at the pool party likewise have no effect on the speaker.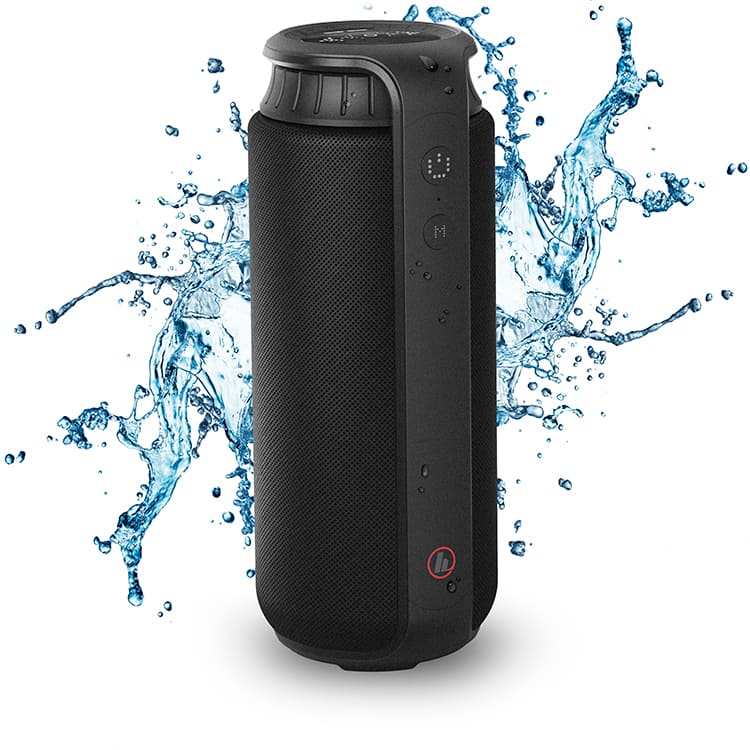 Stabile connection
Bluetooth 5.0 enables a stable connection between a smartphone/tablet and the Bluetooth speaker, so that the music is received cleanly and without delay. You can continue to use your mobile phone and even carry it on you, providing the range does not exceed ten metres.
If you would prefer to go easy on the phone battery and the speaker battery, you can transfer music to the speaker with a 3.5-mm jack cable.