Bringing order to your child´s room!
Practical and colorful storage for music boxes and figures
After an exciting day, there is nothing better than a story to lull your little one to sleep. But are you fed up of hunting through a mountain of toys to find the right Tonie figure? Well now you can put an end to long searches and chaotic children's rooms! With this practical wall-mounted shelving, you can keep your Toniebox and up to 50 Tonie figures within easy reach at all times.
Plenty of space for your music box and accessories
It doesn't matter whether your child uses a Toniebox, Tigerbox or another music box to listen to their favourite music or story: This universal metal shelf has space for the box with charging station, as well as all of your Tonie figures or other collectible figures. The magnetic Tonie figures stick securely and firmly to the shelf, even if you place them upside down. As well as looking very amusing, this prevents any figures from getting lost and encourages your child to tidy their room since the figures are so easy to store.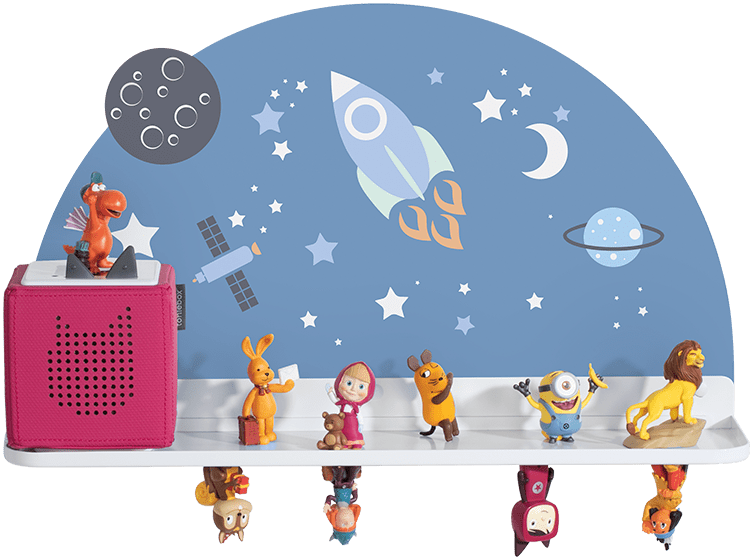 Create a feature for your child´s room
Is your child a fan of princesses, brave knights, astronauts or animals? Whatever your child is interested in, you can easily customise the shelf using the wall stickers provided. The four different themes make a colourful addition to any child's room and are sure to make small hearts leap. In the blink of an eye, your practical shelf is transformed into an eye-catching centre piece.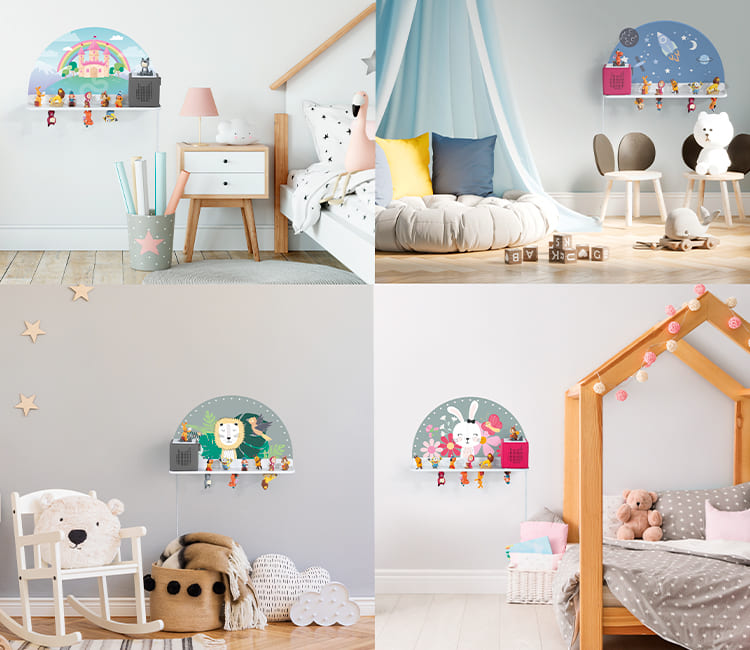 The stickers are UV-resistant to ensure that the colours and designs can be enjoyed for a long time to come. So, whenever your child asks for their favourite music, audio play or bedtime story, all you have to do is choose the right Tonie and place it on the Toniebox. Simply tuck them in and let the magic commence.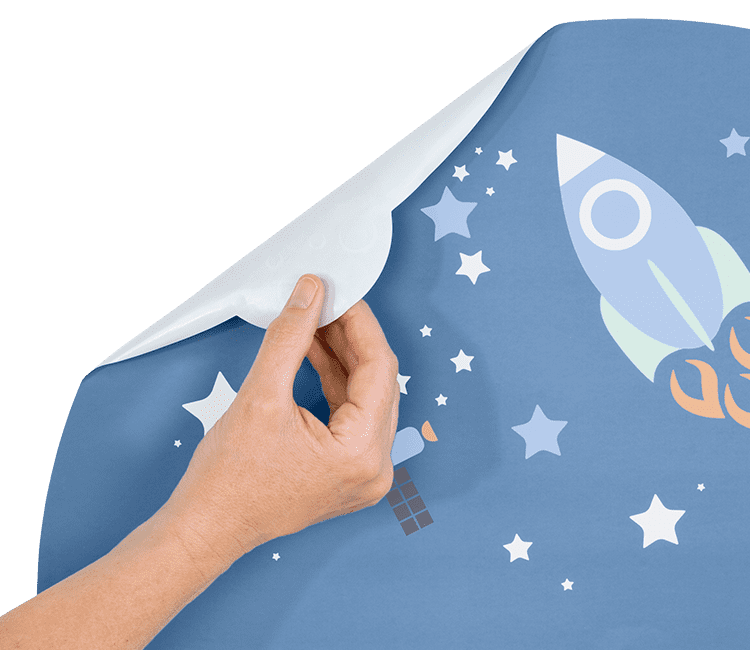 Attaching the wall-mounted shelving takes no time!
An all-round success: every edge and corner of the shelf is rounded off to prevent your little ones from getting hurt. And both boys and girls will adore the shelves with the themed stickers. The shelf can also be used to house other collectible figures. The wall-mounted storage can be assembled in just a few steps and hung up in no time at all. Just use the assembly material provided and, before you know it, you will have a beautiful storage facility for your music box and all your accessories.