Totally stable – from the ball head to the rubber foot
Tripod with flexible ball head and smartphone mount
A child's first step, a rare animal in nature or your own wedding – life offers so many wonderful moments that should be captured. But then you get a shock: The picture or video is totally blurred. Unique moments that cannot be repeated have to go in the box. The Hama tripod ensures a blur-free picture both for camera shots and for spontaneous shooting with a smartphone. Social media junkies are the ones who primarily benefit: vloggers, bloggers and anyone else who wants to share their experiences with others. In this way, important snapshots not only stay in your memory, but are kept in visual form forever.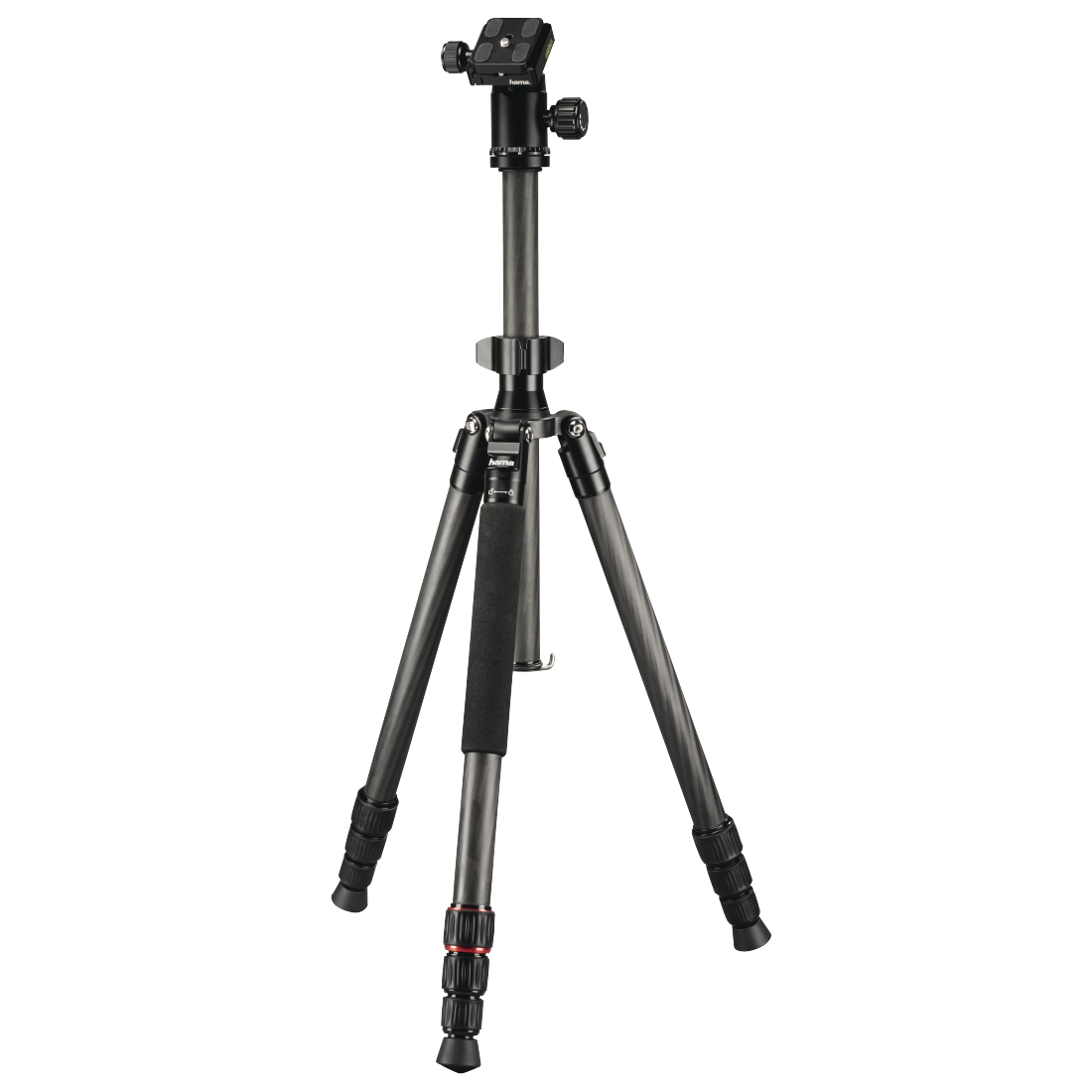 For spontaneous moments: the practical phone mount
Good to go: The fact that the small lightweight has a universal phone mount makes it possible for travellers and adventurers to take professional pictures while on excursions. They no longer have to always carry around a heavy single-lens reflex camera – most smartphones now have very good cameras anyway.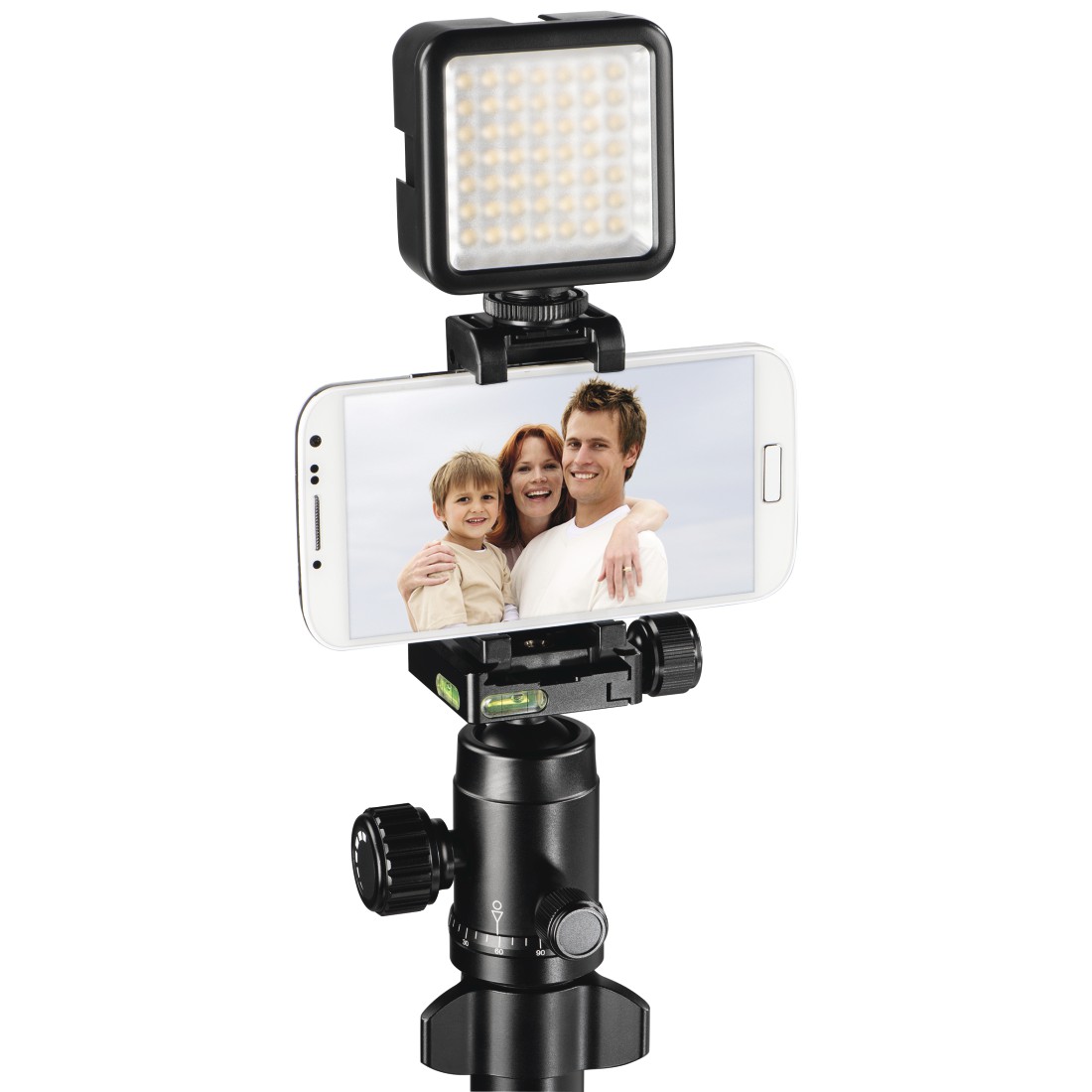 Around the world: panoramic function
Rotate the head by up to 270 degrees – the moveable ball head with panoramic function allows you to see even more: 360-degree panoramic shooting makes it possible to capture the complete environment. A football stadium, the beach or a forest clearing provides an ideal backdrop. Photos and videos in vertical and horizontal format are likewise easily possible.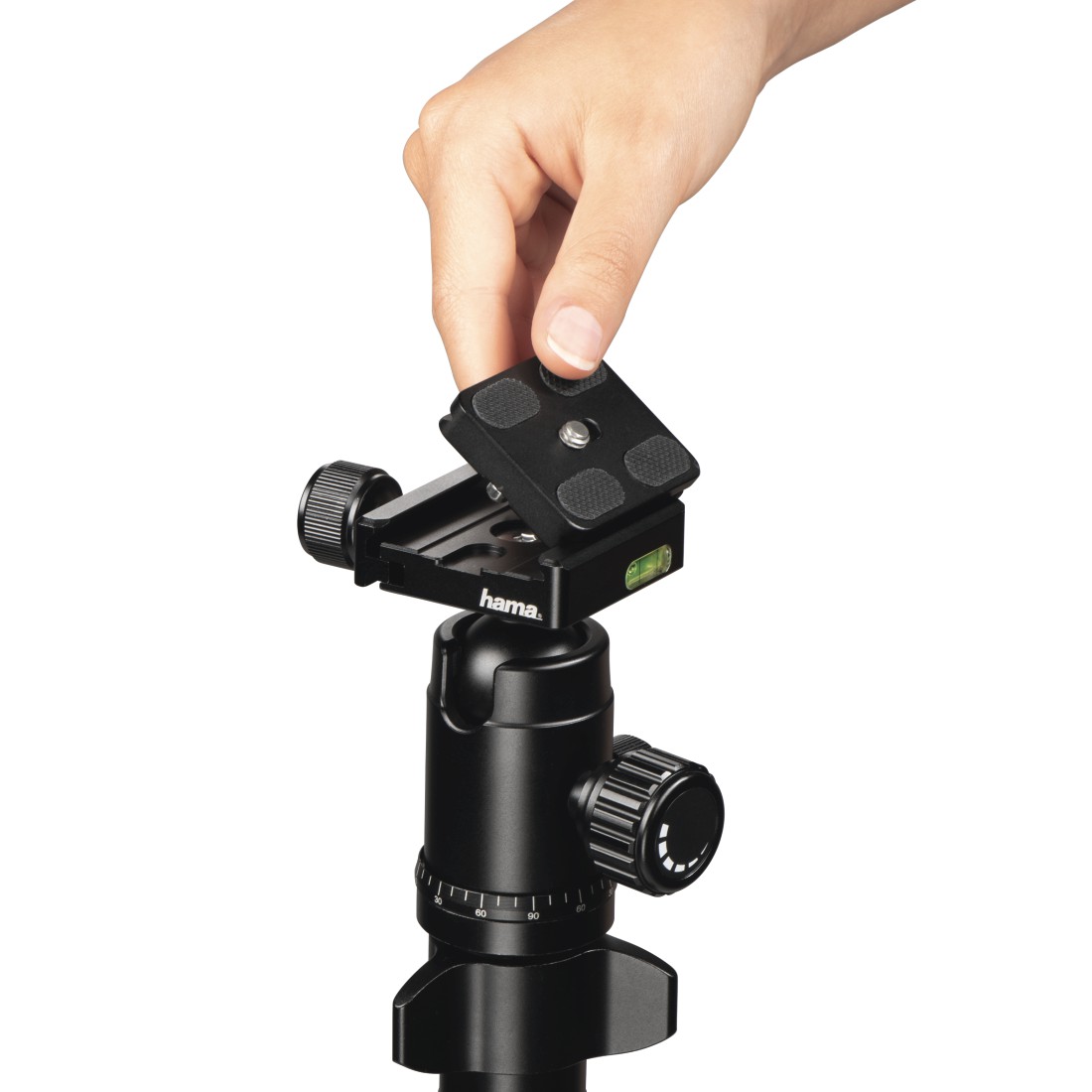 Fully flexible and adjustable in an instant: quick-release plate
Different subjects require different cameras. It follows that changing cameras is a tiresome topic in photography. No more fumbling around until your favourite camera is attached! The quick-release plate supports you in changing the camera swiftly.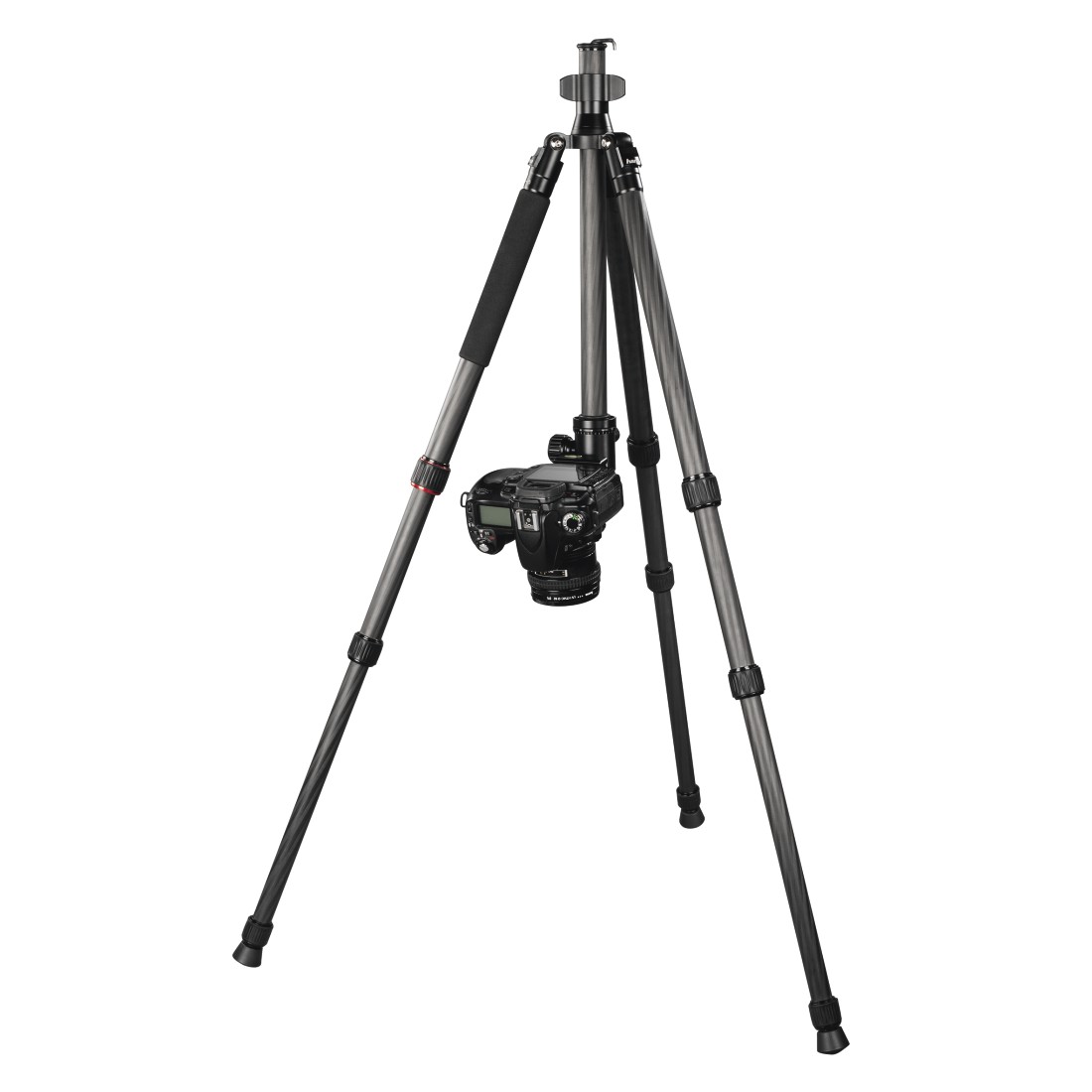 With an eye for detail: retro setting for macro photos
Take a closer look: Often the small things are the loveliest. With the retro setting, you can make the smallest things, such as insects or plants, visible, and easily produce macro photos. In this way, even the smallest ladybird is a photographic triumph. When you work with a little more zoom, it is often a matter of millimetres: The integrated spirit level provides additional support.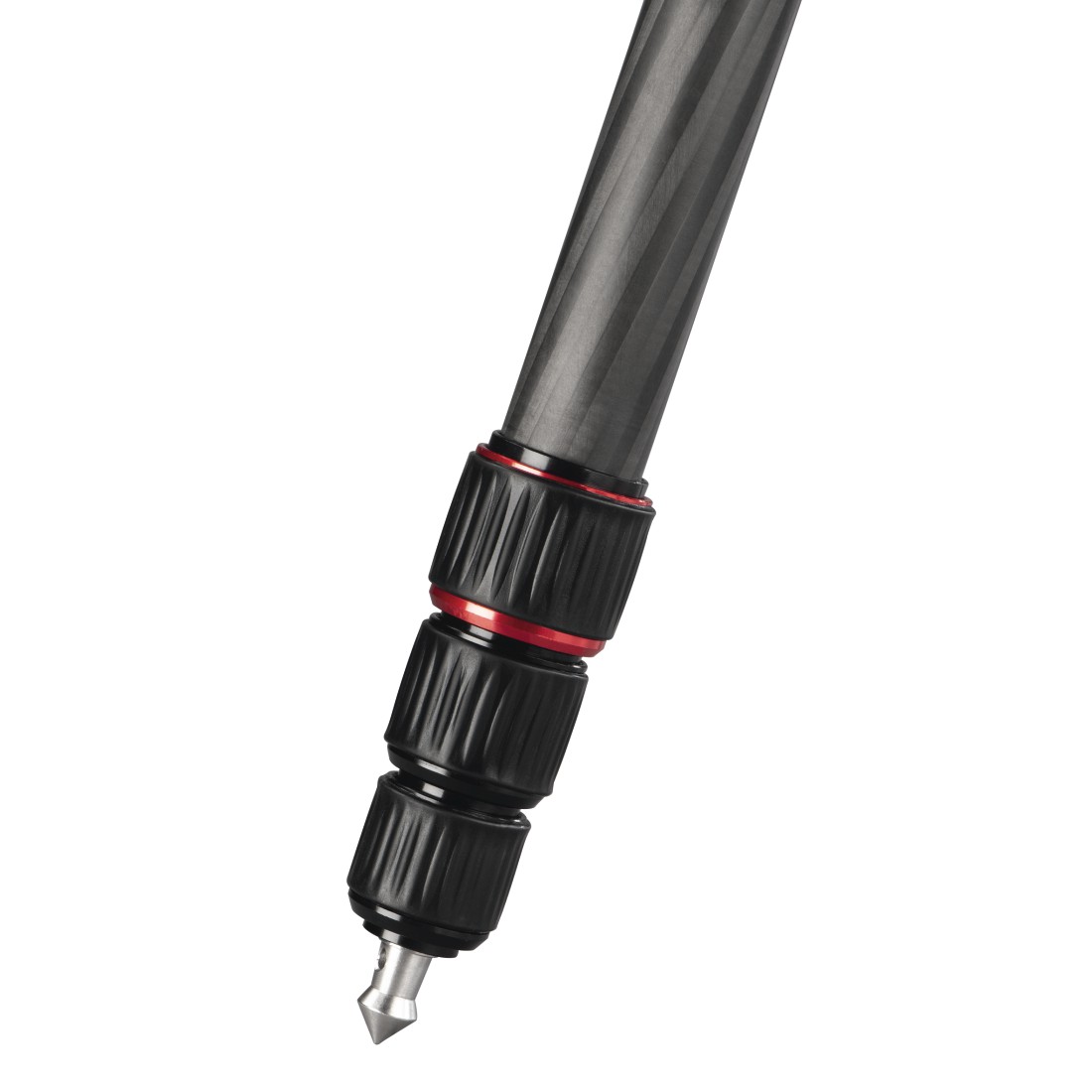 Totally grounded: adjustable rubber feet with spikes
Mud, sand, uneven forest ground – these surfaces are the nightmare of every photographer. Such inhospitable places are transformed into backdrops with enormous potential thanks to the practical spikes on the rubber-coated tripod feet. The tripod legs can be spread out in increments, are individually height-adjustable, and can be quickly and easily locked in any position using screw clamps – when the terrain is hilly, for instance. The weight hooks provide additional support in any wind and weather, so that the tripod stands stably. Therefore, filming or taking photos somewhere in the middle of nowhere is also possible.

Equilibrist: can be used as a monopod
If circumstances play along, the tripod offers a further feature: The central column is removable and can be used together with the leg segment as a monopod or selfie stick. Taking photos over crowds of people, or obstacles such as a wall, is no longer a problem thanks to the extended arm.